Throughout the years we have continued to provide all of these services to Afghans and others who have reached out to us.
We have supported the Afghan community in the UK over the last four decades and have managed to establish and provide emergency support systems throughout the years. As part of our efforts we continue our work as before and have already provided emergency support for many individuals, families and local and national service providers. You can access the emergency section of our second edition of Afghan A-Z Guide to access urgent support or contact us directly. We have projects for wider community engagement with the people of Afghanistan. If you would like to help support the new arrivals and those in need at this time of crisis please get in touch with us.
Afghan Helpline:  0044 (0) 7950 243992
We provide emergency services for the Afghan community, as well as local authorities and any other agencies in need of our support. We also aim to support during any out of office-hour situations by providing emotional support, advice, guidance and translations over the phone, as well as referrals to our wider networks which we have established since the early 1980s.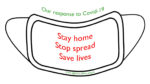 Our response to Covid-19
We provide emotional support, advice, guidance and translations over the phone. We also continue to run our Afghan Art and Culture Club throughout the Covid-19 pandemic. For more information 
email: info@afghanacademy.org.uk
Advice, Information & Counselling
Providing advice, information and counselling services to the Afghan community.
Afghan Mediation Services
Providing mediation services to the Afghan community.
Senior Afghans & Mother/Child Care
Providing services to support the single mothers and elderly who are living in isolation, seeking to improve their quality of life.
Afghan Mental Health Care
Supporting and providing services for individuals and families suffering and coping with mental and physical disabilities.
Afghan Language Services
Providing class based and one-to-one language support courses in Pashto and Dari.
Providing community and public services, interpreting and translation.
Country Information & Expert Reports
With a team of experts & academics the Academy provides and prepares country information and expert reports for clients and other establishments in the UK.