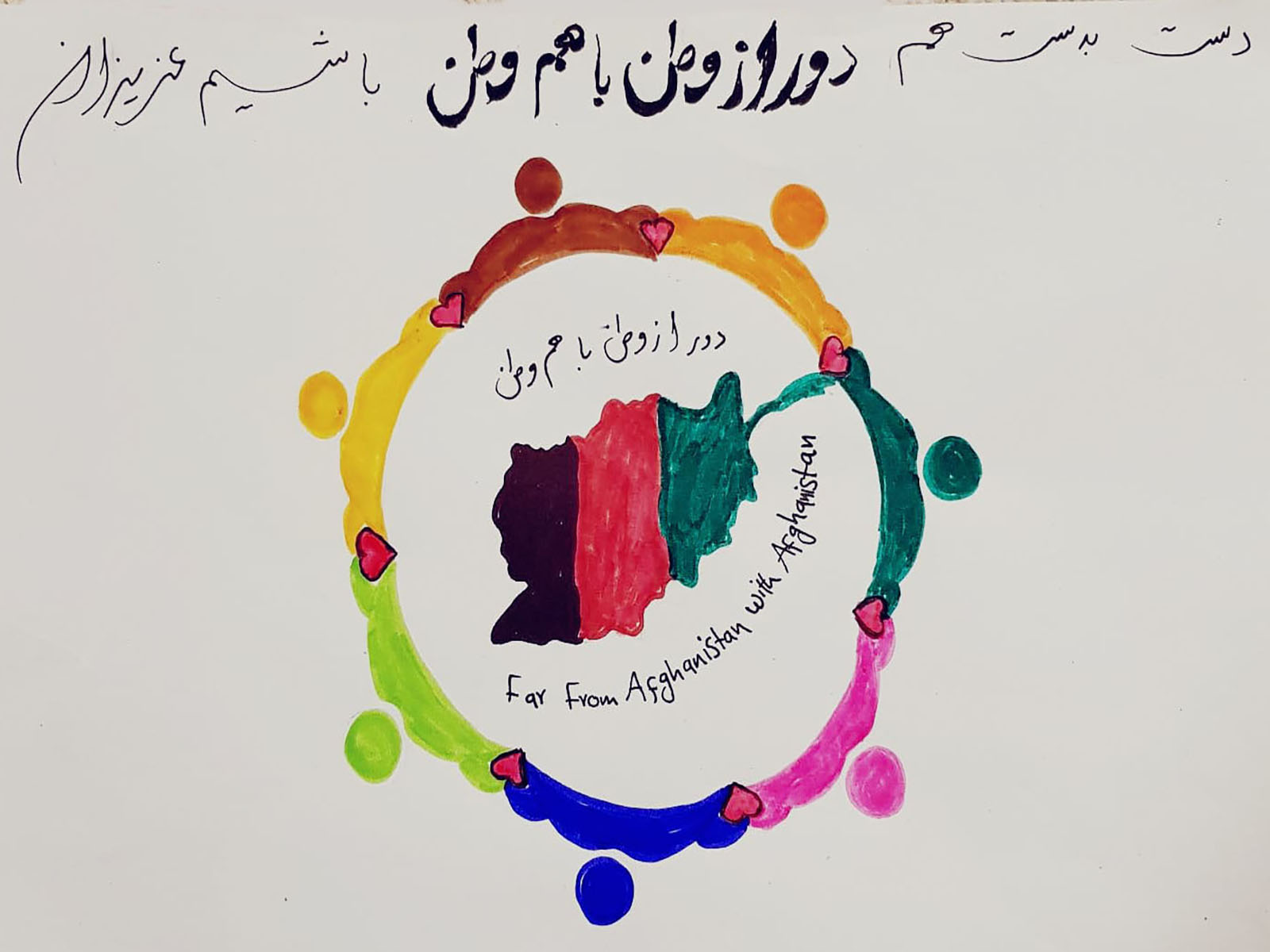 Artwork by Khatera Jan's Family - London
۷
۸
۶
این صفحه، برای حمایت از جامعه افغان ها در انگلستان و کشور های دیگر تهیه گردیده است.
ما همه شاهد ناآرامی ها و جنگ در افغانستان بوده و هر گونه بحران و اعمال غیر انسانی را تقبیع میکنیم.
آکادمی، از اوایل دهه ۱۹۸۰تا به حال، با ایجاد و ارائه سیستم های پشتیبانی در حالات اضطراری، به عنوان بخشی از تلاش های خود برای کمک به افراد و خانواده ها و ارائه خدمات اجتماعی، ملی و بین الملل، فعالانه خدمت میکند.
در صورت نیاز به پشتیبانی یا راهنمایی فوری، می توانید مستقیماً از طریق تیلفون یا ایمیل، با ما در تماس شوید.
همچنان، برای حمایت از دسترسی شما به سایر اطلاعات مربوط، ما بخش اطلاعات اضطراری و راهنمای AZ افغان 2021 را تهیه و منتشر کرده ایم.
برای ادامه ارتباط و دسترسی به آخرین تحولات و کمک، لطفاً با ما در تماس باشید.
Latest update: 4 September 2021 - Please revisit this page to receive latest updates
We are heartbroken as we continue to witness the intensified unrest and war in Afghanistan and the humanitarian crisis of our people.
We have set up this page to support the Afghan community both here in the UK and elsewhere. Since the early 1980s, we have managed to establish and provide emergency support systems as part of our efforts to help Afghan and non-Afghan individuals and families, and local, national and international service providers.
If you need urgent support or guidance you can contact us directly via phone or email. 
Alternatively, to support your access to other relevant information, we have published the emergency information section of our Afghan A-Z Guide 2021. To stay connected with the most recent updates or to engage with and help the Afghan community, please contact us as we continue to support the people of Afghanistan at this time of crisis and beyond.
Thank you!