A GUIDE FOR THE PEOPLE OF AFGHANISTAN
This section is part of our Second Edition 2021 (First Edition published 1999)
Compiled and prepared by the team, friends, supporters of Afghan Academy International to support the Afghan people around the world at this time of crisis. As an independent voluntary community organisation, Afghan Academy International is the first educational, cultural, arts and social group working in the UK since the early 1980s. For further information please contact us. Whilst every attempt has been made to ensure the validity of the information, there may be some discrepancies and may require further updates to ensure it is providing the most accurate information. Please note that we at the Academy do not provide consular or immigration advice and have added the emergency contact numbers below to provide some form of support for the Afghan people around the world and those who are supporting them. Please let us know if the numbers and links are not working as we have no control over the numbers and links provided by other agencies because they may change without our knowledge. We will continue updating this page and advice for you to return to this and the other sites to get the latest updates.
We thank you in advance for your collaboration.
Updated 7 September 2021
SCHOLARSHIPS FOR AFGHANS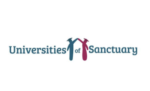 UNIVERSITY OF ESSEX
Essex offers new Sanctuary scholarships to Afghan students | University of Essex
The programme includes six new 'Sanctuary scholarships' for Afghan students. These scholarships offer a full fee waiver for undergraduate students - for up to three years - or postgraduate students, plus free University accommodation and £5,000 to support living and study costs.
IMMIGRATION ROUTES - UK
---
---
0300 123 4699 (inside the UK/ Visas and Immigration for help/Sponsoring an employee or student)
+44 (0) 300 790 6268 – select option 1 – If you cannot contact UK 0300 numbers, use +44 (0)203 875 4669 (outside the UK/ Visas and Immigration for help)
CONTACTS IN OTHER COUNTRIES
---
Austria
Federal Ministry for European and International Affairs: +43 (0) 501150

BMEIA – Außenministerium – Bundesministerium Europäische und internationale Angelegenheiten:
+43 (1) 90115 4411
E-Mail: infoiv2@bmeia.gv.at / bmeia.gv.at
Website:  Startseite – BMEIA, Außenministerium Österreich

Australia
Travel advice at the time of crisis: Smartraveller provided by the Australian Department of Foreign Affairs and Trade
Emergency consular assistance
+61 2 6261 3305 (from overseas)
1300 555 135 (from within Australia)
1800 333 362 (If you are part of the military or defence forces)
Belgium
European Civil Protection and Humanitarian Aid Operations
+32 2 299 11 11 (Commission switchboard)
Canada
Request Emergency Assistance, Ottawa

From inside Canada (non-passport-related)
613-996-8885
1-800-387-3124 (toll-free from the U.S. and Canada only)

From outside Canada
Call the nearest embassy or consulate
+1 613 996 8885 (call collect where available)

Emergency passport services within Canada (weekends and statutory holidays)
1-800-567-6868 (toll-free from Canada only)

Denmark
The Global Emergency Centre (24/7), Ministry of Foreign Affairs: +45 33 92 11 12
France
Foreign Affairs Ministry in Paris: +33 (0) 1 43 17 53 53
Greece
Hellenic Ministry of Foreign Affairs: +30 210 368 1717
India
Delhi Sikh Gurdwara Management Committee: 011- 23712580-81-82 and 011-23737328-29
Portugal
Ministry of Foreign Affairs: +351 213 946 000
Spain
Ministry of Foreign Affairs: 91 379 97 00
Sweden
Ministry of foreign affairs/Democracy and human rights: +46 8 405 10 00
Switzerland
Embassy & Permanent Mission of Afghanistan in Geneva: +41 22 732 44 89
Sri Lanka
 For Consular Affairs: +94112683452
UK

Immigration and Emergency Services UK (see UK Factsheet above)

Afghanistan Crisis 2021 & Beyond: : 0044 (0) 7950 243992

USA
Special Immigrant Visas for Afghans: https://travel.state.gov/content/travel/en/us-visas/immigrate/special-immg-visa-afghans-employed-us-gov.html
---